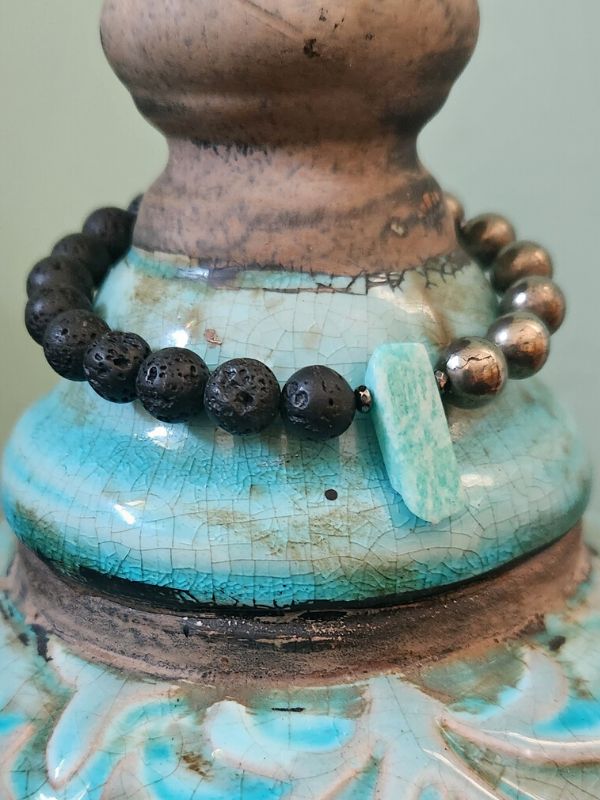 This cool gesmtone bracelet workd double duty for you!
First you get to wear and see these pretty rocks and stones
around your wrist. Adding color and style and meaningful
gemstones. The 2nd part comes from being able to add drops
of your favorite essential or oils to select beads. These oils
are absorbed and offer many benefits to your well being.
Essential oils have so many benefits. In bracelet form you get
to carry around this scent where ever you go. The oils can provide
calming, curb nausea and even help you feel more awake and alert.

Browse the Serenity Now bracelet for more details.