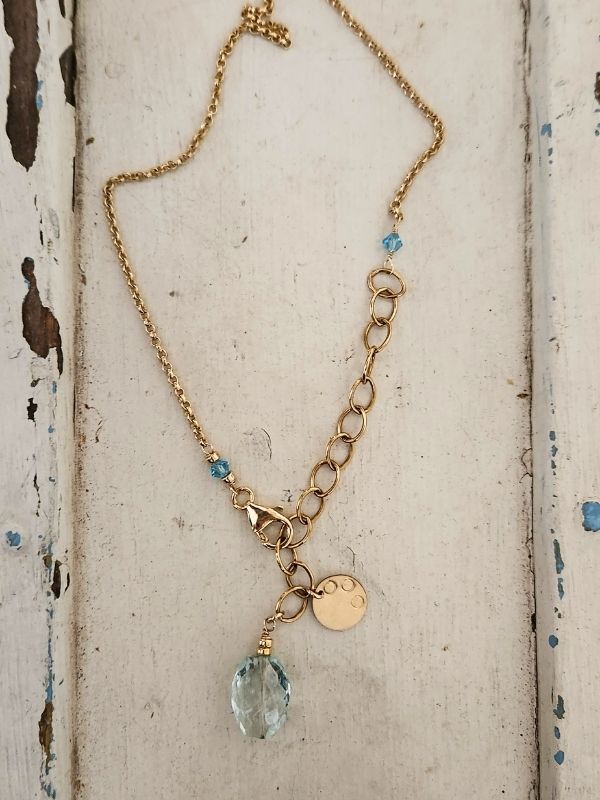 I designed this necklace for my daughters 30th birthday!
She was born in March so I included a big aquamarine
birthstone pendant. When You are a jewelry designer
you give a lot of jewelry gifts! I love being able to do that.


See that round gold charm? I stamped 3 circles that each
represent a decade around the Sun. Thus her 30th. If
you are a fan of mixed chain like I am then you'll this!
One of the benefits is that you can attach the clasp
at various places on the larger link chain. This will
change the style depending on how high or low you
choose to clasp. Handy dandy!
If you need a gift for a special birthday necklace shoot me a
message. I would be happy to recreate this in silver or gold.
And the numer of decades around the Sun is all up to you.