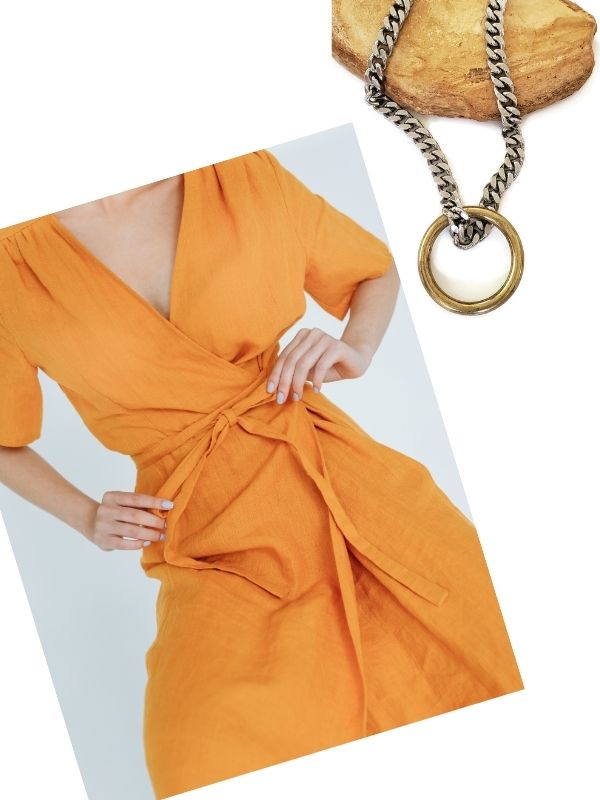 All our outfits need some oomf whether its dainty or bold. My Big
Oring necklace definitley makes a statement. Jewelry and accessories
bring all the fun details. Without those details it would be like to going
into a house with no pictures on the walls. Kind of boring.
Jewelry, belts, and scarves all bring some personality.
Or go my necklace is powerful and stands alone. 
Browse my Big ORing necklace here