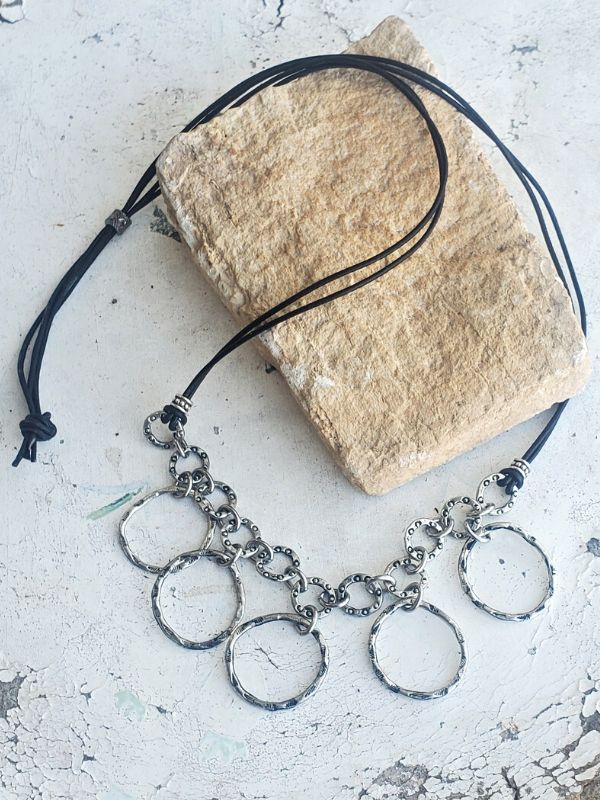 Thats right! This single necklace can be worn short like a choker,
all the way down long, or anywhere in the middle. Anytime I can inlcude
this feature in a design I go for it. Talk about versatile! So many 
options mean that it will work with many of your outfits.Summr,
Winter, Spring or Fall.
You don't have to worry about the neckline and your necklace
not working together. This one does! When scarf season approaches,
this necklace hangs beautifully underneath while the scarf rests around
your neck.


Browse the Silver Chain Cluster necklace here