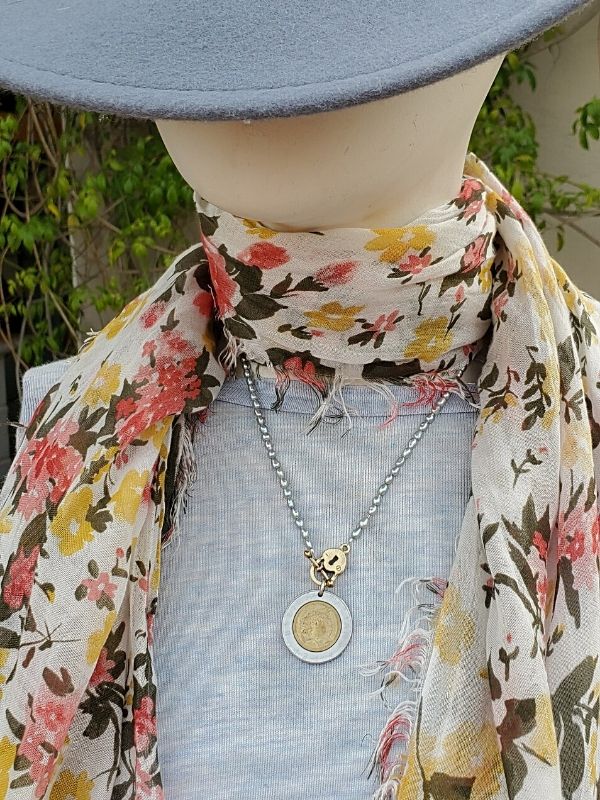 If you have a passion for Italy then you must appreciate this land of art, history, style and design.
If you're travel plans had to be cancelled or post poned this year you can still get your fix.
Wrap yourself in an Italian scarf and my Italian coin pearl necklace. While my scarf was a gift
brought back to me from Italy you can still get one too. Check out this boutique called Elizabetta.
This boutique is located in Italy but they offer complimentary USA shipping. She has a line of beautiful
scarves, neckties and handbags.
And you can shop my Italian Coin necklace here.
Or feel free to check out my entire Wanderlust Coin Collection