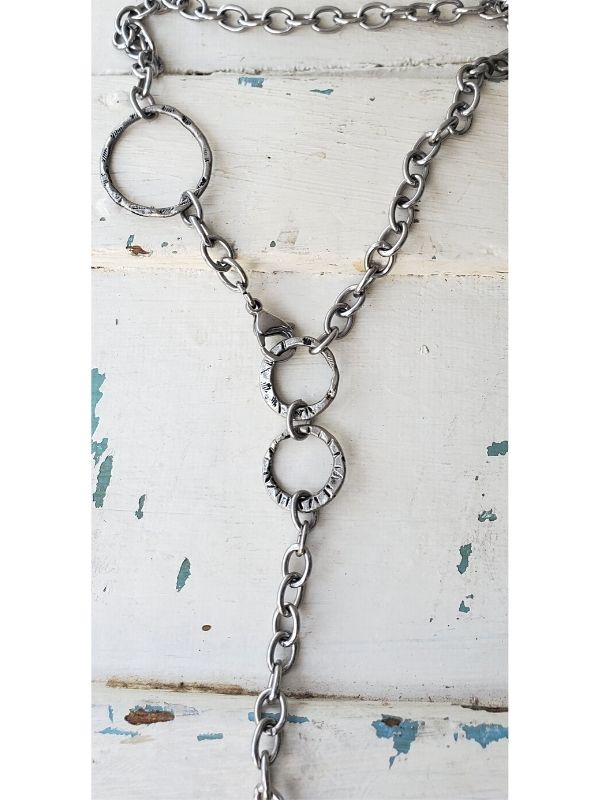 This necklace is the most versatile, practical, built to last piece that you
                       should have! Why? So many reasons. Let's begin.
                        It is long and can be easily tossed over your head. The clasp can be
                        hooked in just about anywhere along the chain which means you can
                        wear this a number of ways including doubled. The chain is hearty and
                        won't break if it get tugged on.
                        Being all silver makes this very practical in matching so many of your
                        clothes no matter what season it is.
                        This piece can be styled with business suits or out for coffee in jeans and a tee.
                        
                        For more info about my Chain Reaction necklace click here.