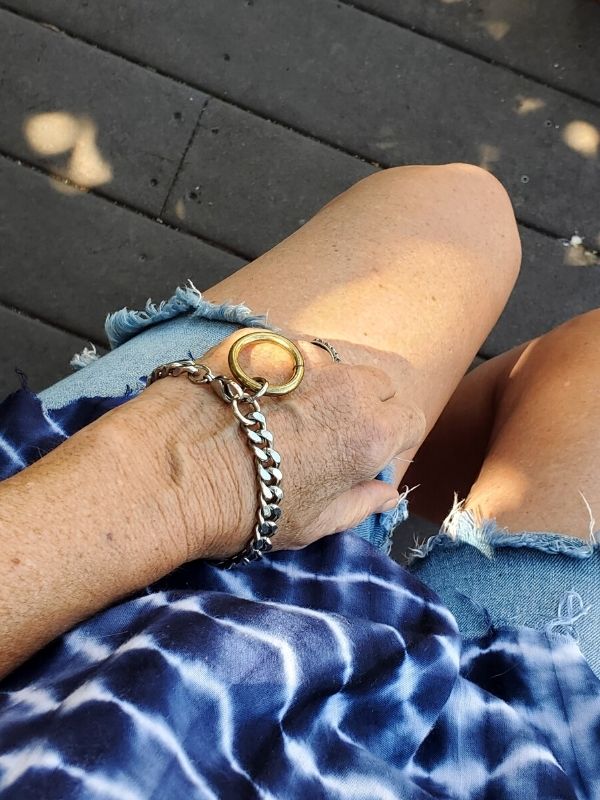 Statement jewelry like this bracelet is big, bold and showy.
its the opposite of shy! Just one piece of jewelry can speak
volumes, whether its a bracelet or necklace. The ORing bracelet
is designed in mixed metals which is good looking AND
practical. Why? Because this means its so easy to match with
all your favorite clothes. And statement jewlery will have you
stamding out in a crowd...which is good, right?!
Browse the ORing bracelet here for more details