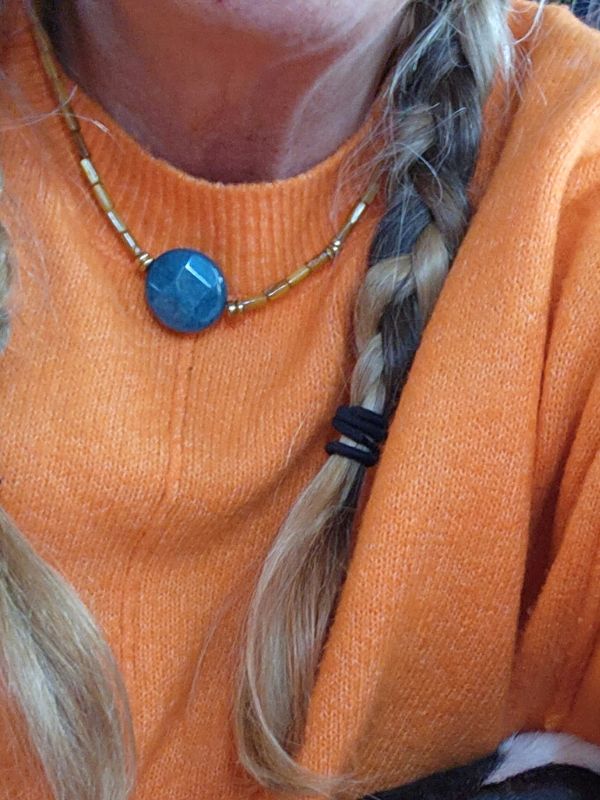 Dressing warm with thick sweaters doesn't mean that there is no
room for a pretty neclace. By all means feel free to add a splash of fun
color. Adding a necklace is adding detail. Its a form of self expression.
Kind of like dressing happy to feel happy. Know what I mean?!
Give it a try.
Browse my Big Blue Button necklace for more details.