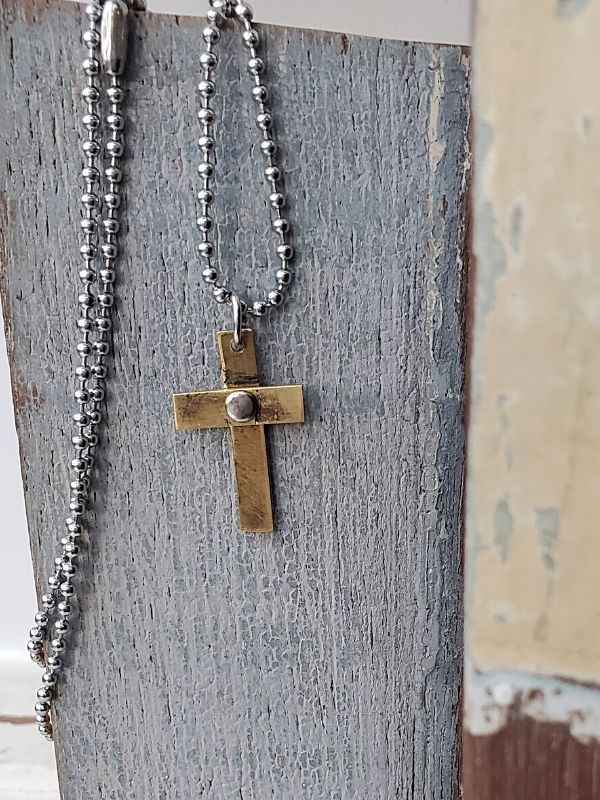 Does your man prefer a simple style? When going out for an evening would he consider wearing a
casual bracelet or understated necklace? 
If the answer is yes then my riveted cross necklace could be just right. This necklace can be worn 
everyday over or under your shirt. Or with no shirt! Lol.


For necklace details click Cross Necklace
Click here to visit my Men's Collection to see all the pieces