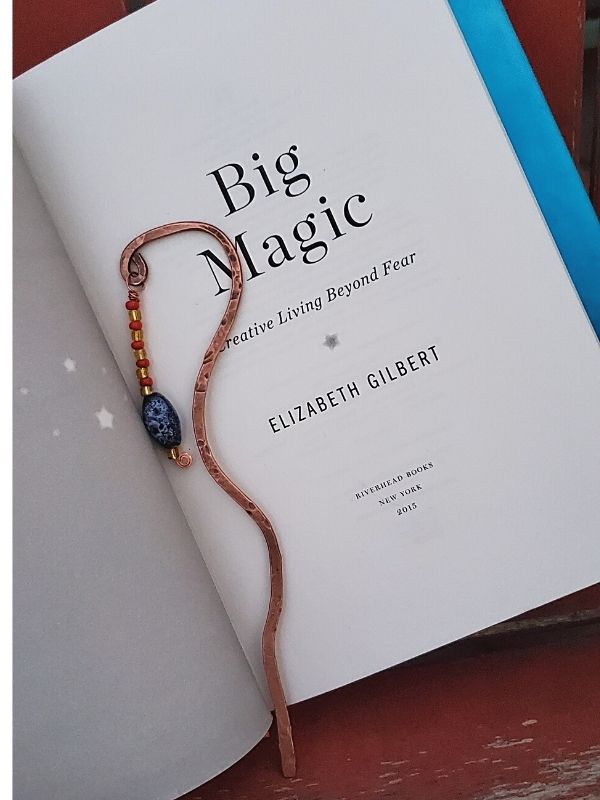 I am  huge fan of Elizabeth Gilbert  who wrote Big Magic (she also wrote Eat Pray love). I highly
   recommend both of these books if you haven't already read them. Im ob my second go-round of 
   reading Big Magic which I do believe is bookmark worthy. Each and every page is magical, eye opening,
   inspiring and hopeful. My bookmarks already have that whimsical magic feel which goes well with this
   very book! Keep your most favorite magical pages at your fingertips with one of my fun bookmarks and 
   you'll never loose your place:)
   I have designed a number of personalized custom bookmarks but I also have bookmarks available here.
   Email me here for a custom design info@jdaviscollection.com