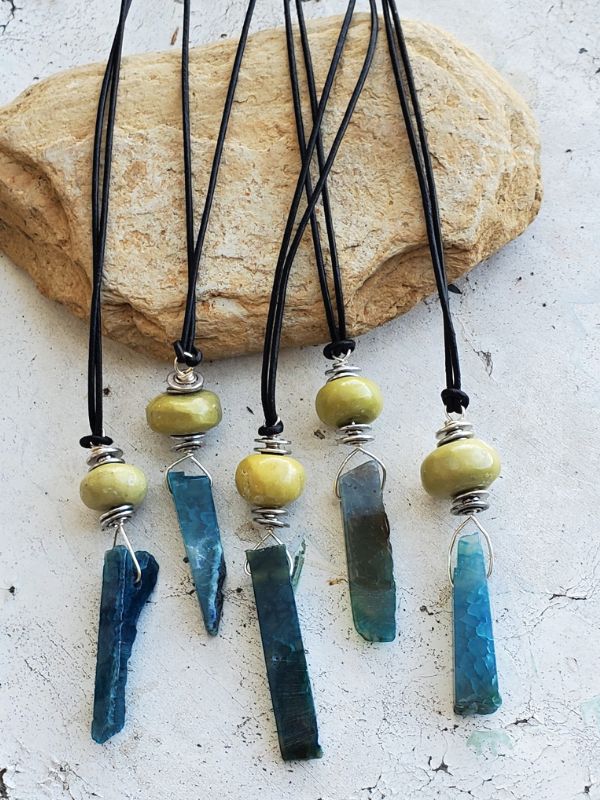 if greens and blues are your go to colors then my Verde Belliza necklace 
is for you. The blue stick stone is more like a teal blue. Regardless
of the various shades that blues and greens come in, ANY of them 
together are STRIKING! Blue and green are analogous to one another
on the color wheel and are, therefore, very complementary. 
The Verde Belliza necklace shows you how much this colors like each 
other! As you can see no two stones are alike but they all look
organic and original.
 
Browse the Verde Belliza Necklace here for more details