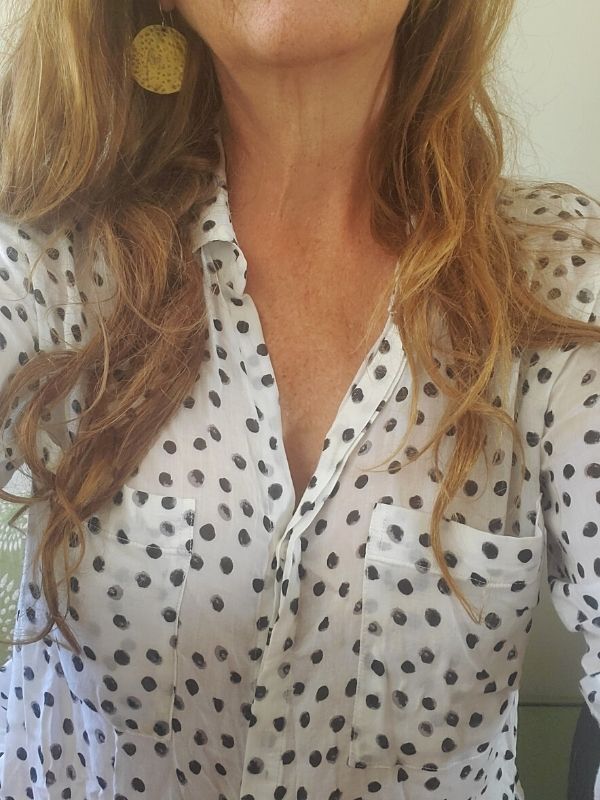 Hello polka dots. Something about them just lets you feel young and fun. They called for some round
fun earrings to keep it going! My polka dot blouse came from Anthropologie ahwile back. If this one is not
available it shouldn't be to hard to find more. And you won't have to look hard to find my fun
 earrings because I have them available now! They are big, playful, lightweight statement earrings.
Learn more here about my big disc earrings here