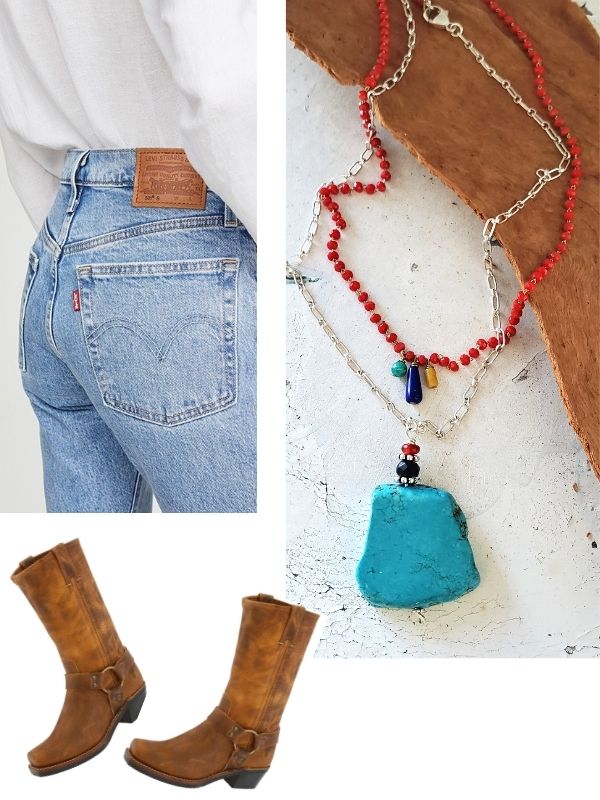 Are you a fan of boots, jeans and colorful layered necklaces?
My Turquoise Mountain necklace is a gorgeous slab. My 
It's All Good necklace is a fun boots of color and adds artsy appeal.

I actually have these exact Frye boots. And Ive had them for years and 
years. They only get softer and better with age. (I am NOT an affiliate!)
And then there are Levi Jeans. I got my very forst pair when I was
about 11. I wanted to be cool like my older sister. Oh my lanta but
those jeaans ere stiff as a board and took years of washing to soften
and fade! Luckily we have lots more choices now. 

I will always love the classic look of jeans, a white shirt
(blosue in this case) . Choose some artisan jewelry and
you'll be feeling Southwestern style walking out the door.
Browse my Turquoise Mountain necklace here for more details
Browse my It's All Good Necklace here for more details