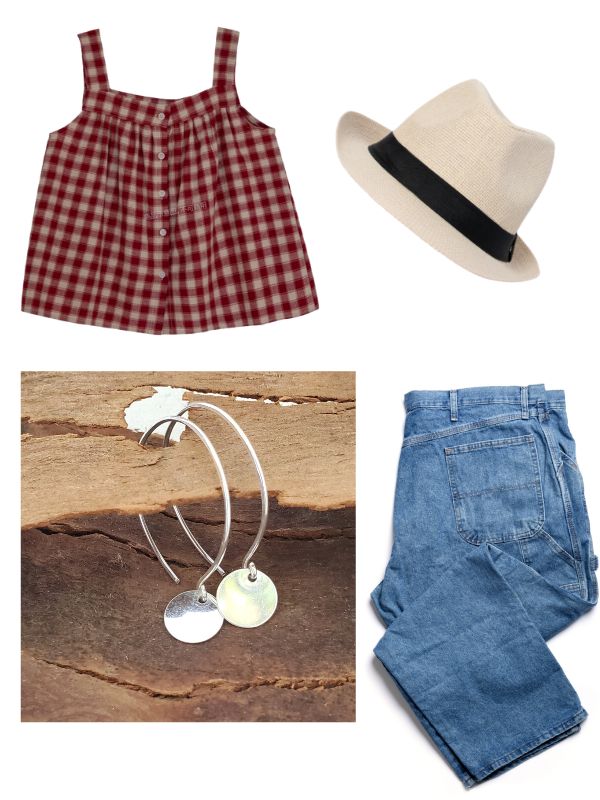 An outfit that offers casual, cute, comfort and cool handcrafted
earrings for everyday. Or for the Farmers Market or Sunday brunch,
or for a picnic or a day at the museum. Blue jeans are part of almost
everything I wear. I love that jeans can now be worn to so
many places. That makes me a happy camper. All these outfit details
add up to making you feel the most comfortable you can be in
your own skin. And that includes comfortable jewelry and
lightweight earrings as well. Otherwise you day may
not be as enjoable!
Browse my World of Good earrings here