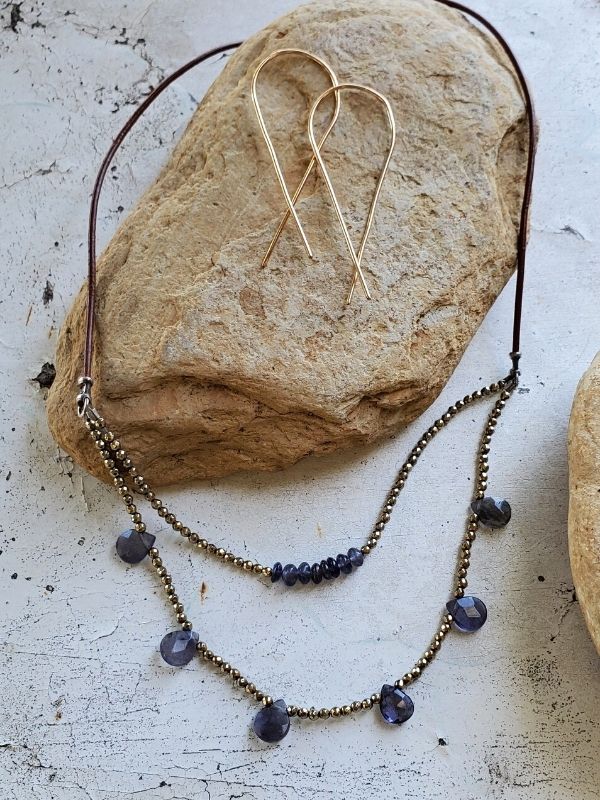 Casual style jewelry and clothing doesn't have to be
boring. Casual means not dressy or fancy. But you can still
wear a great necklace in a caasual way. This cutis is so versatile. 
picture it with jeans and a tee -shirt or a little black dress. From
coffee to cocktails just like my gold arc earrings. They are casual
but also striking. Simple but eye catching. Causal is comfortable
but dont forget about some pretty jewelry!
Browse my Out of the Blue necklace here
Browse my Gold Arc earrings here