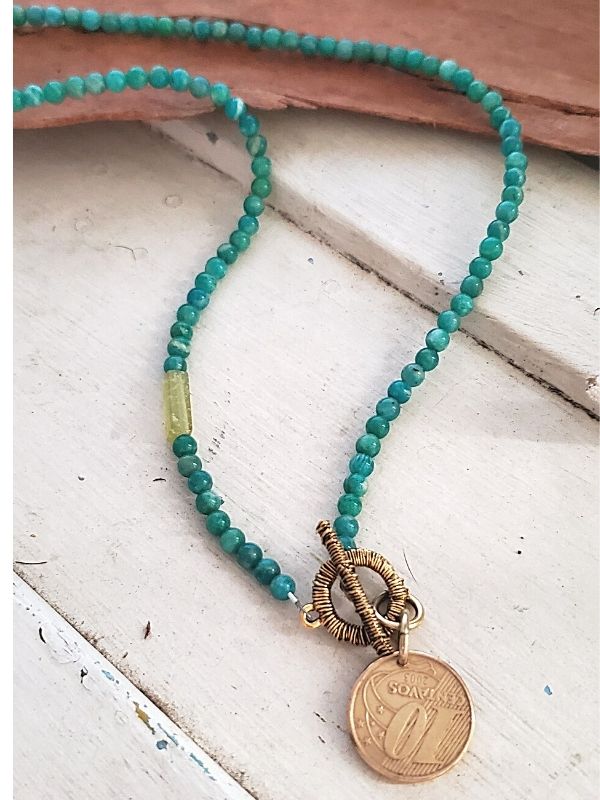 Brazil is the land of the Amazon rainforest, beautiful tropical beaches and exquisite waterfalls. So 
    naturally I designed this necklace with a strand turquoise and green stones that remind me of a 
    flowing waterfall.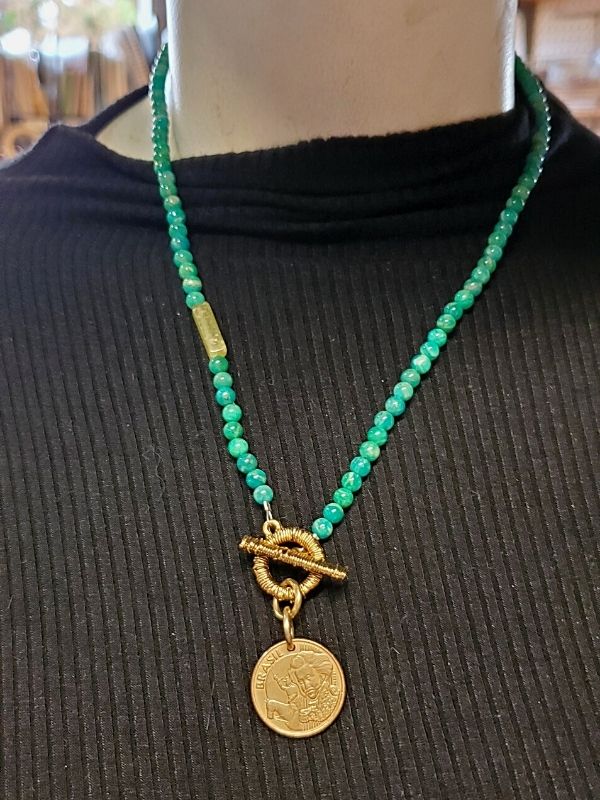 This necklace feels like wearing your own private Brazilian waterfall every day all day. I have
   many brazilian coins and plenty of green stones if you want your own token to remember the beauty of
   Brazil. 
   Feel free to browse my Wanderlust Coin Collection for ready to wear necklaces or email me to have
   a custom piece made just the way you want to it.