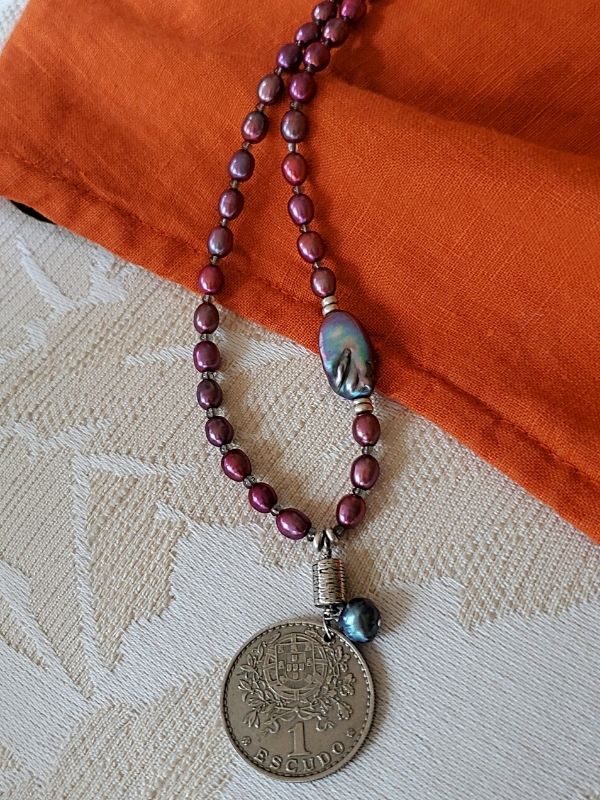 Orange and purple colors are dynamic together! They feel positive,
happy and uplifting. This image is proof that this stunning purple
pearl coin necklace looks smashing with bright orange. However you
could easily wear any shade of orange. Think of a lot soft pretty salmon color.
Either way you can't go wrong.This exact necklace can be purchased
though one of my retailers Clay and Cotton. But I have plenty to choose
from in my online coin collection. In the meantime don't shy away
from these bold beautiful colors!
Browse my Wanderlust Coin Collection here