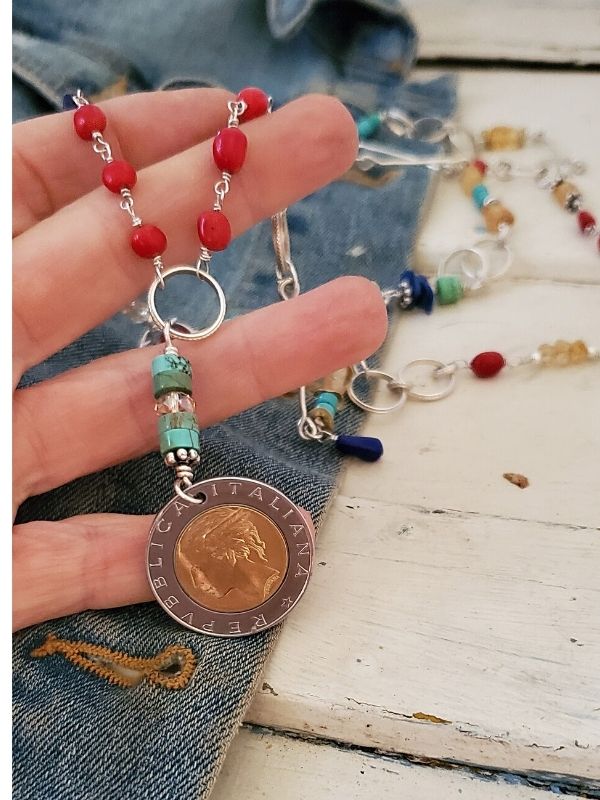 This custom Italian coin necklace was made for a special birthday gift. Not only is she Italian but
   she loves, enjoys and decorates using the rich beautiful colors of the Southwest. Living in Arizona suits
   her quite well. Based on that  I knew right away that I would be using red corals, blue lapis,
   yellow citrine, turquoise, jade and lots of sterling silver. I have so many coin from so many places 
   around the world. They make a piece of jewelry extra special and extra cool!
   Browse my Wanderlust Coin Collection here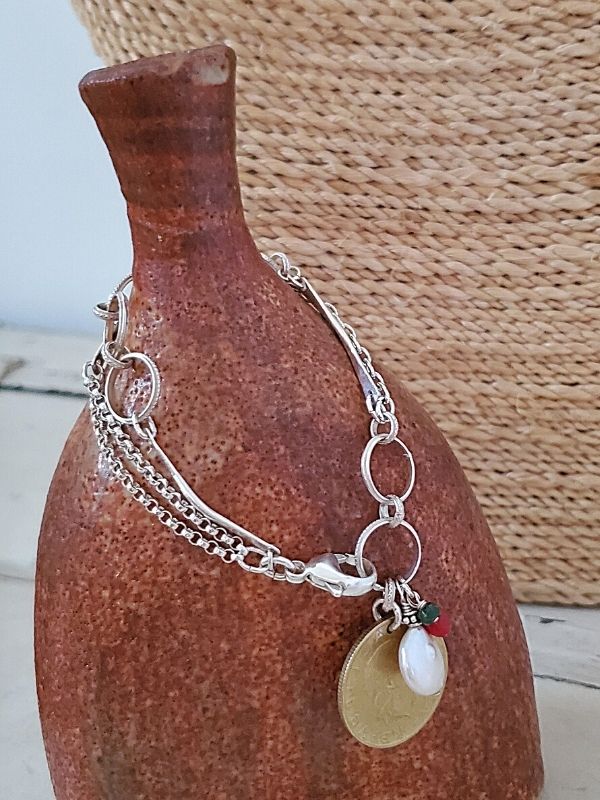 Besides her love for Southwestern aesthetics this signora is a proud Italian. Her  gold Italian coin bracelet
   gift has a different but complimentary theme. Italian baby! All gemstones here represent the
   colors of the Italian flag - red, green, white. For that I used a big white freshwater pearl, a drop of
   red coral and green jade. The rest is an eclectic mix of sterling silver chain, bars and ring. Once again those
   coins which are little pieces of history and art add such an interesting and unique feature. 
   


  Old coins can be enjoyed by anyone. Or you can consider a coin that represent your heritage. Or a special
  trip and memory. Or because its a badass coin!
  Browse my Wanderlust Coin Collection here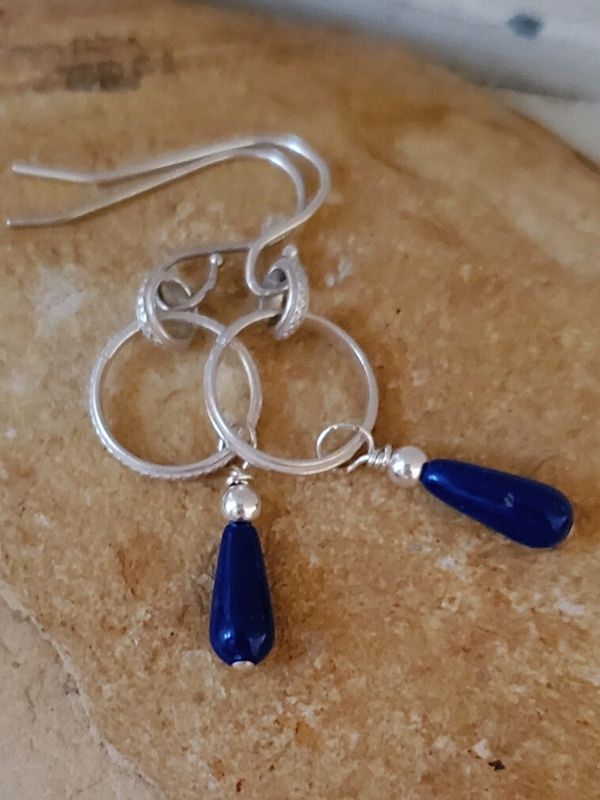 A jewelry gift with earrings complete the set. And that rich dreamy blue is great with any skintone.

Custom jewelry is great to get exactly what you want and I definitly love creating custom piece. But i also
have "ready to wear" coin jewelry designed in my Wanderlust Coin Collection
For custom email me here at info@jdaviscollection.com and we can connect!
To see more about this custom design click here