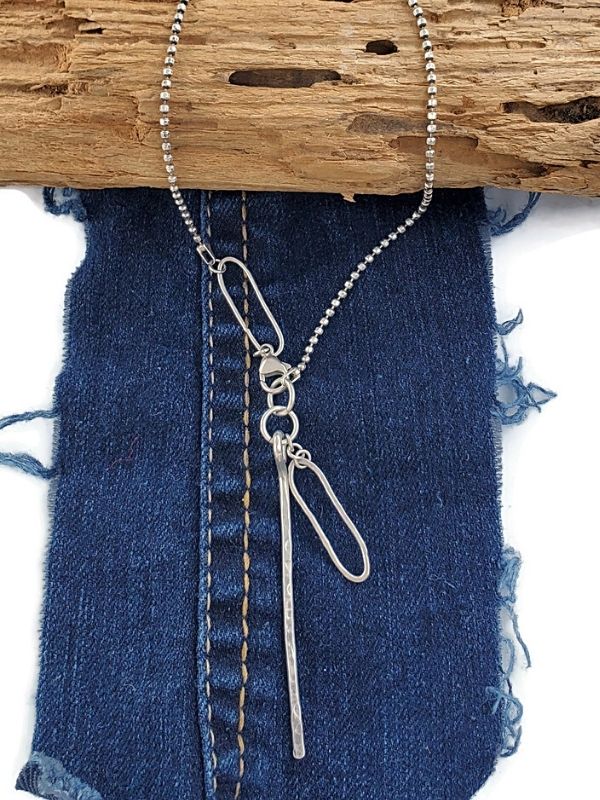 Blue jean style covers it all these days. You can wear ripped up jeans and tee shirts. Or jeans 
with all black and velvet jacket depending or just denim on denim.. My silver artsy asymmetrical 
loop stick necklace has a cool casual vibe and always adds the just the look and style for 
your denim attire. It can be layered to make it even more intersting or completly works as a
stand alone piece.
Learm more about my Play it Cool necklace here.