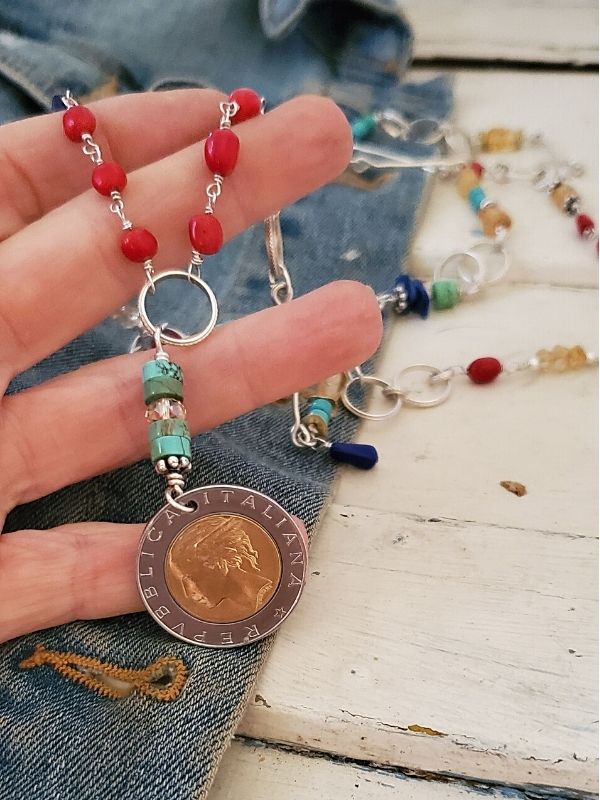 Are you dreaming of travel? A new country with sites to see, cultures to experience and food to enjoy?
I know I sure am. And Italy is definitley on my bucke list. I would love to eat my way through
tasting gelato, pasta's, pizza's and breads! This Italian coin necklace was made for an Italian gal. But
you certanly don't need to be an Italian to enjoy and Italian coin necklace. For that matter I have coin
from all around the world that can be made into a special piece just for you. 


Old coins are fascinating and full of character and art history. If you have a love an appreciation for all
the old coins then browse my Wanderlust coin collection to see if something catches your eye.
Or you can always email me for a custom piece.
Join my email list and you'll be notified when I design more coin jewelry for my Wanderlust Coin Collection!