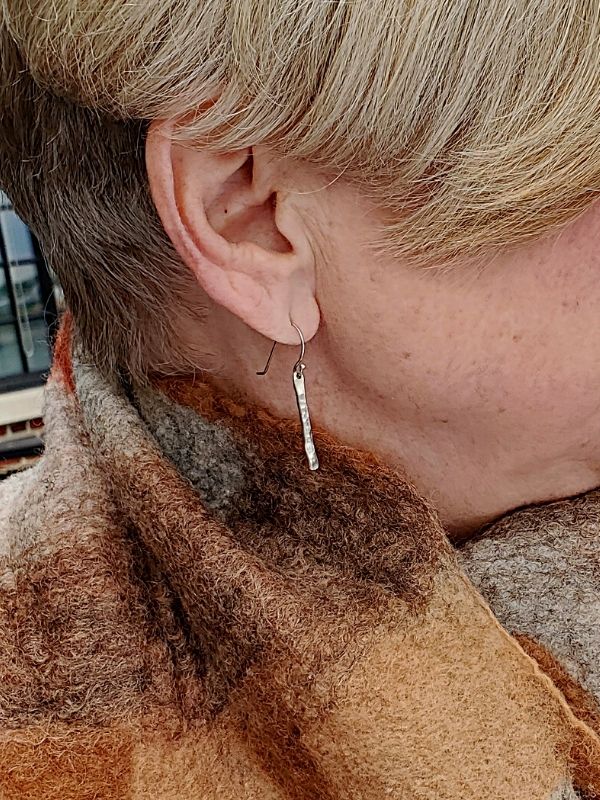 My hammered stick earrings are easy to wear, sweet and even classy!
Easy because you just pop them in and they are light as can.
No stretched out ear lobes with these earrings.
Edie is sporting these earrings in silver and they
looks smashing with her short hair. But for all the long haired
gals you can just pull it back or wear it in a top bun. 
Cuz they show up really pretty that way too. 
Shop my earrings here in silver
Or gold here
.