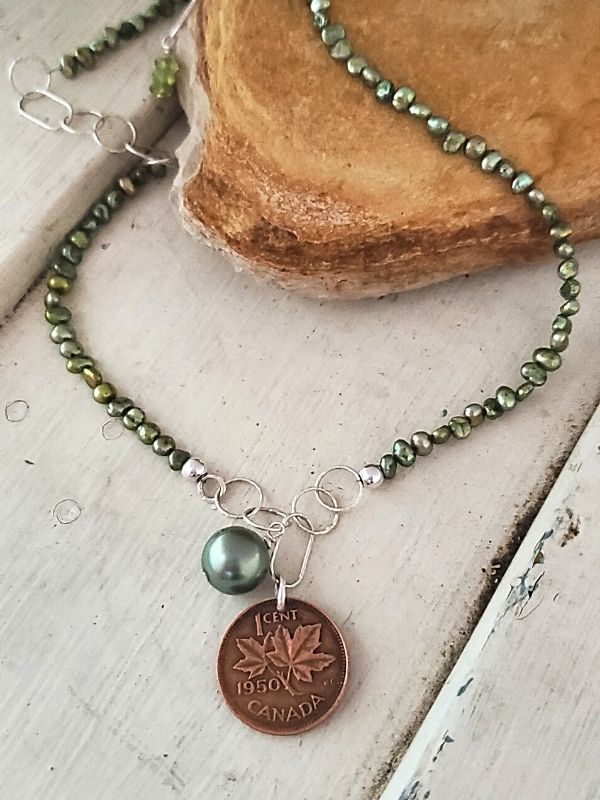 Canada is a peaceful nation. It's the 2nd largest country in the world. Half of 
all the lakes in the world are in Canada which makes it a paradise for nature feaks like me! Canada has
the cleanest water of any nation. Those maple leaves you see on this Canada coin necklace speak
volumes.  Not only is the maple leaf a symbol for Canada it also represents unity, tolerance, and peace.
Maple syrup is not just a food that originated from Canada – even to this day, 71% of the entire
world's maple syrup is produced in Canada. 
This coin necklace was made for a Canadian girl. I have old coins from all ove the world and love 
to create these necklaces. Send me an email if you want a cutom coin necklace.
Or shop my ready to wear Wanderlust Coin Collection here