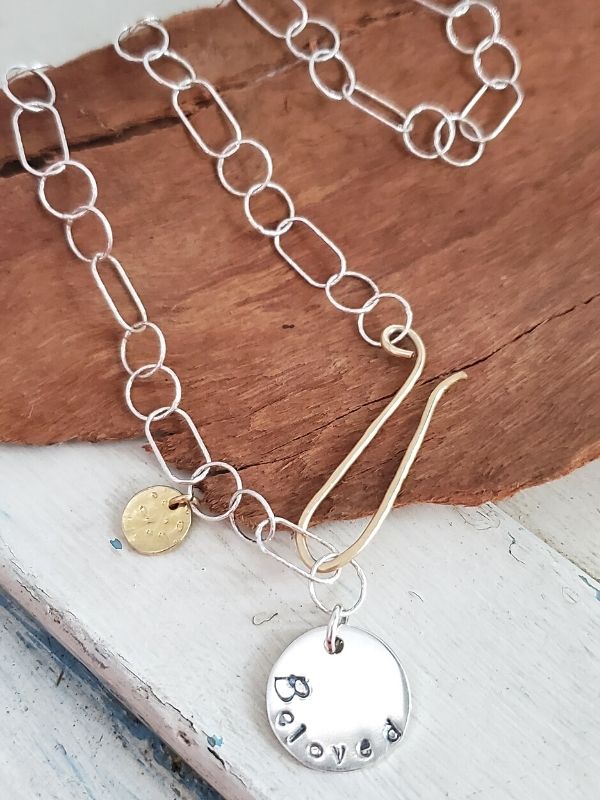 To be beloved means that you are dearly loved. Wearing a Beloved necklace will never let you forget.
This is a custom piece for someone wh is very much beloved. Even though this was a custom piece I am 
happy to recreate one for anyone that want to let someone know they are beloved. Especially if that 
someone lives far away.
Click here to learn more details about this Beloved necklace