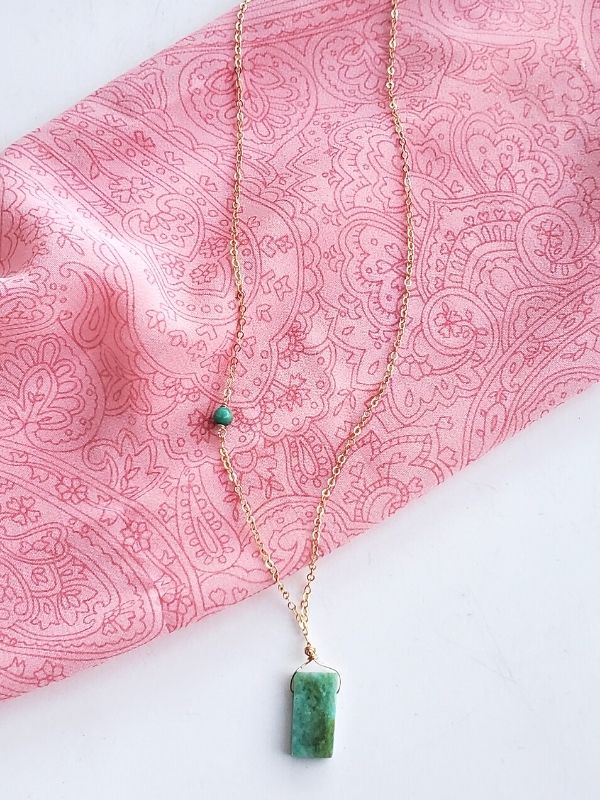 Pink and green feel like the beginning of Spring. That 
light airy fresh feeling is exactly how my Green Light necklace
feels while it rests gracefully around your neck. 
Wearing pink and green together is a like a
a beautiful blooming flower. Its pops with fun energy. 
Lika a good mood outfit. Know what I mean?!


Browse my Green Light necklace here for more details