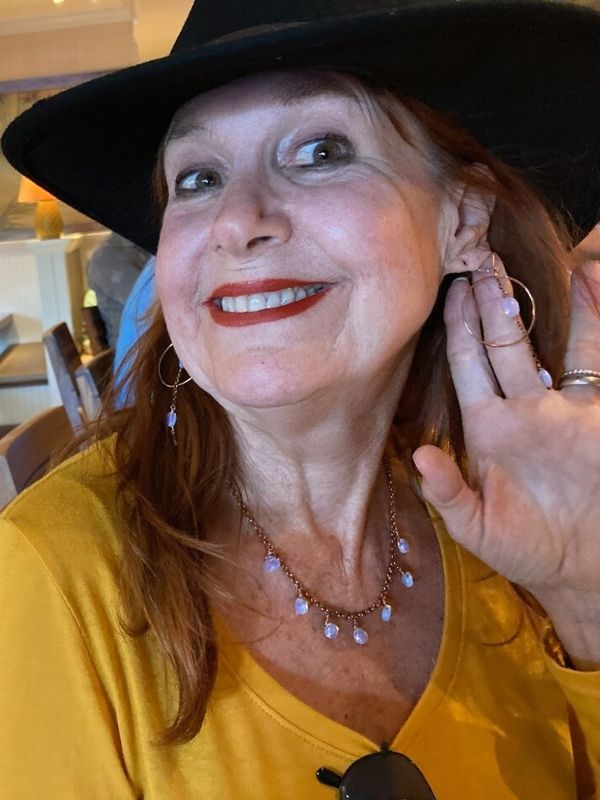 My sister Kathie has a natural way of shining her personal
light wherever she goes. Her smile and warmth is not exclusive.
She share with it with everyone. Kathie also enjoys
shiney sparkle as well. I gifted her this custom necklace
made with opalite stones. They suite her! Of course I included
earrings to compliment her birthday necklace. Being a jewelry
designer means that most of my gifts are, you guessed it,
jewelry!
If you want an opalite necklace I'll be happy to make you one!
Shoot me an email - and join my email list so we can stay i touch!