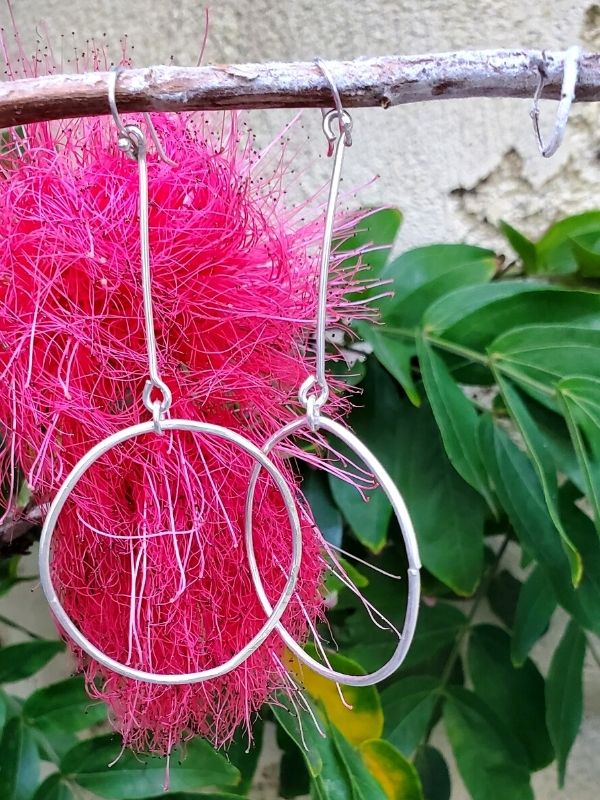 Finding joyful things in life makes each day better. Making
life a little happier. This pink bloom is to die for! 
It reminds me of a powder puff. Its such a pretty
pretty thing that just grows for us to enjoy. These
silver geometric earrings also make me happy.
They feel fun and playful. Why not adorn your ears
with whimsical jewlery that makes ya smile?!
Bring as much happy to your day as possible. 
Its just to important!
Browse my long silver Hoop Stick earrings here