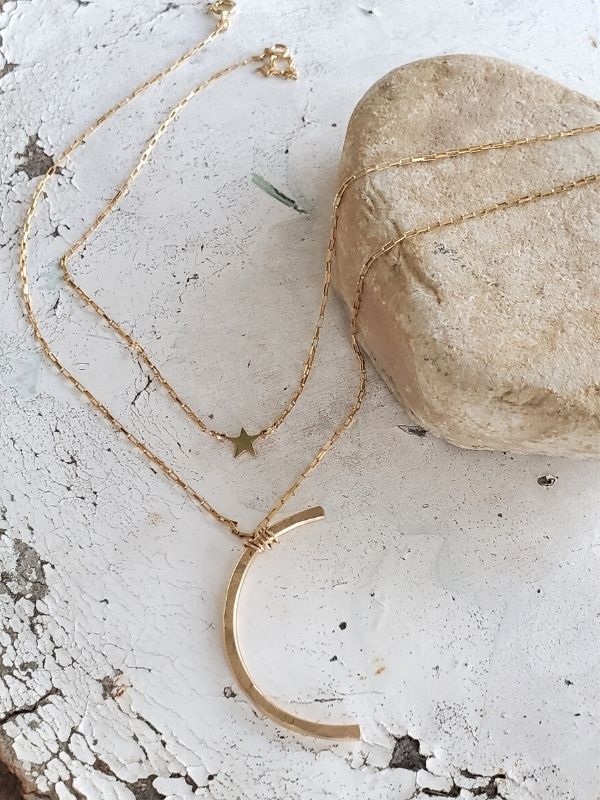 Wearing these two necklaces together just oozes blissful
almost angelic lovliness. Don't we all get dreamy around the 
moon and dazzled by the stars in the sky?! Kind of like having
guardian angels hovering around you. It might change your
mood for the day. 
These were custom neckklaces but Im always happy to make 
rpeats if you want one!
Browse the Celestial necklaces here for more details