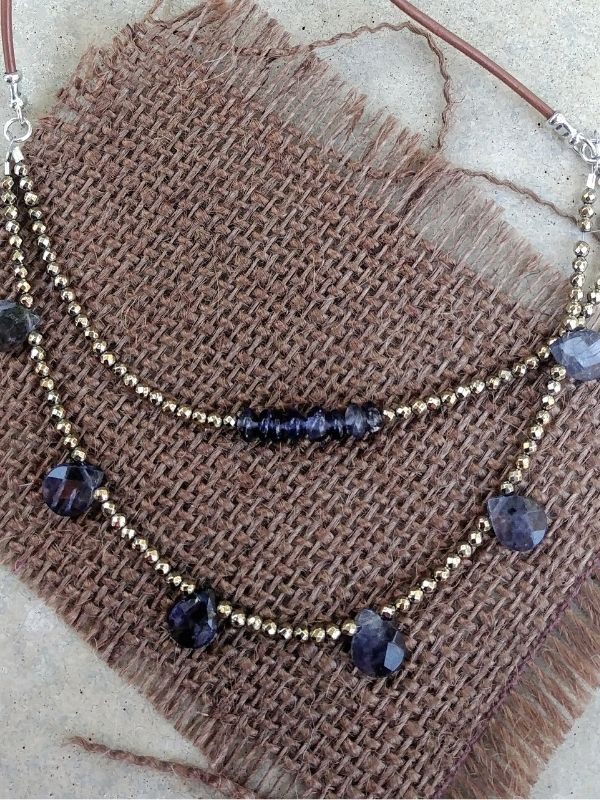 Yes if yoou are lover and fan of blue-violet gemstones
then my Out of the Blue necklace is for YOU! Lets start with
the color blue. it is said that blue evokes feelings of calmness.
And even spirituality. In color psychology violet is viewed as
elegant and sophisticated. Now lets move on to the gemstone
used here. It's called iolite. The name iolite comes from ios,
the Greek word for violet. 
In gemstone world iolite is is known for improving your
imagination and creativity. Thats a lot of good stuff all
packed into one layered necklace!
For more details browse my Out of the Blue necklace here