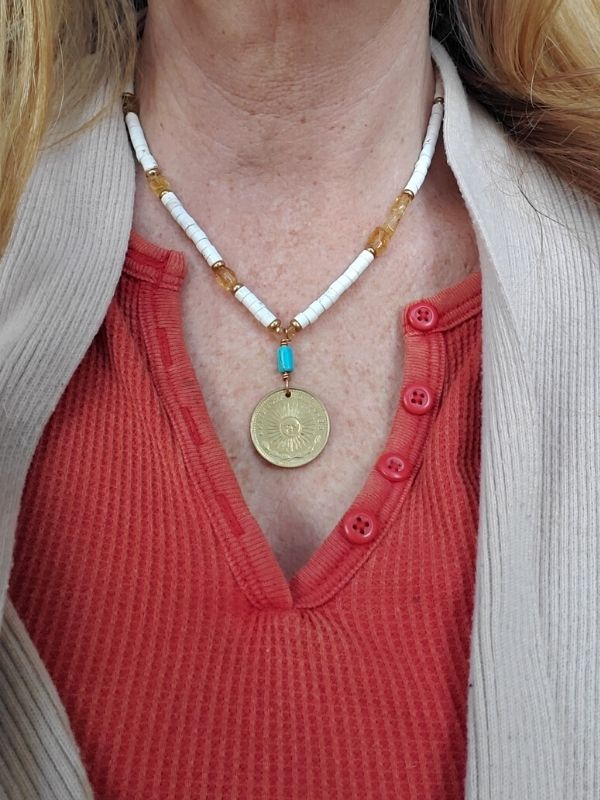 Nothing like a pop of color from a good lipstick,
and bright necklace to add a little cheeriness. We all have those 
days where you want to pull the covers overr your head. 
I've been there! In my experience you can choose to change your
perspective (not always easy) and just do the next thing. Maybe
choose to get dressed as if you were already in a peppy mood.
Sometimes acting as if will get you there. 
My Argentina coin necklace is has an uplifting vibe with those
white, yellow and turquoise stones. Plus the Argentina coin features
a beautiful "sun" design. That sun was my reason for choosing these
brighter colors. Give it a try if yoour feeling blue.
Browse my Argentina Coin necklace here for more details