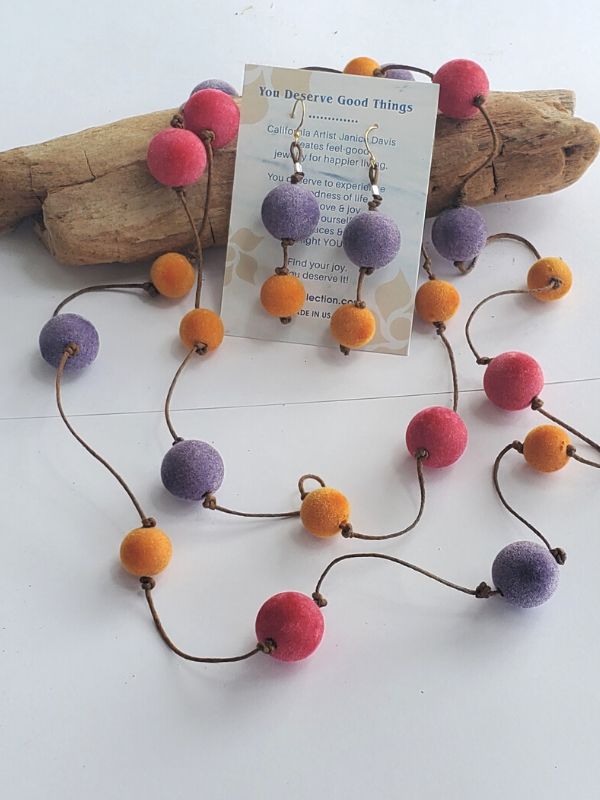 if you need a boost to get you in the mood for party time
then trust me, you won't go wrong with this pom-pom necklace!
It screams fun. It heart pumping and mood boosting.
Those graduated pom-pom earrings are irresistable as well. Imagine 
those pom-poms swinging from your lobes. This could very well
be the necklace that you break out every year special events or fiestas.


While this fun piece of jewelry was a custom item - I would be thrilled to 
make more. Shoot me an email if you want one!

For more detail on this particular necklace click here