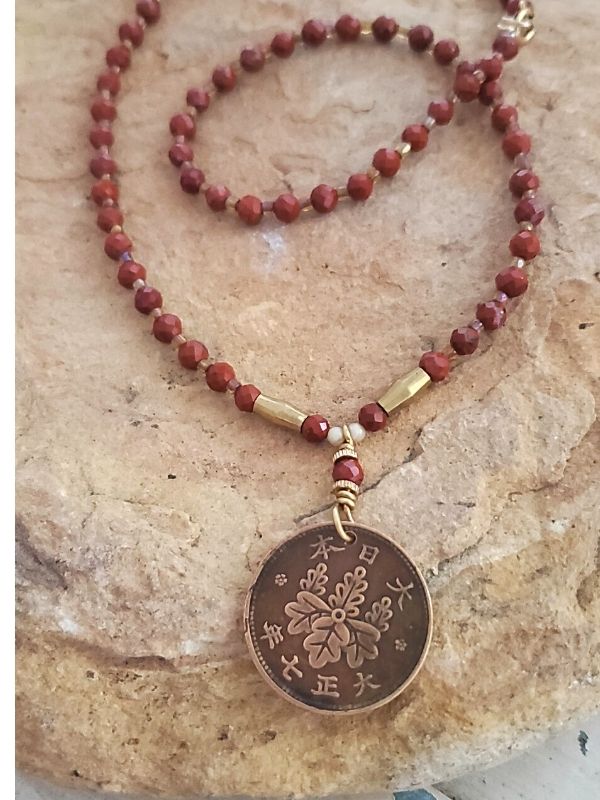 Of course there is a wide range of styles when it comes to Japanese art. This coin from Japan features
    intricate designs that are different on each side. This coins are tokens of Art history. Each coin tells
    a story about the cuture it came from with symbols and designs. 
    I wanted to design an authentic necklace that matched this authentic coin. Starting with the colors of
    the flag of Japan. Red and white. Sweet and simple.

    To learn more about this necklace click here.
 
    Or feel free to browse my Wanderlust Coin Collection to see other coin jewelry