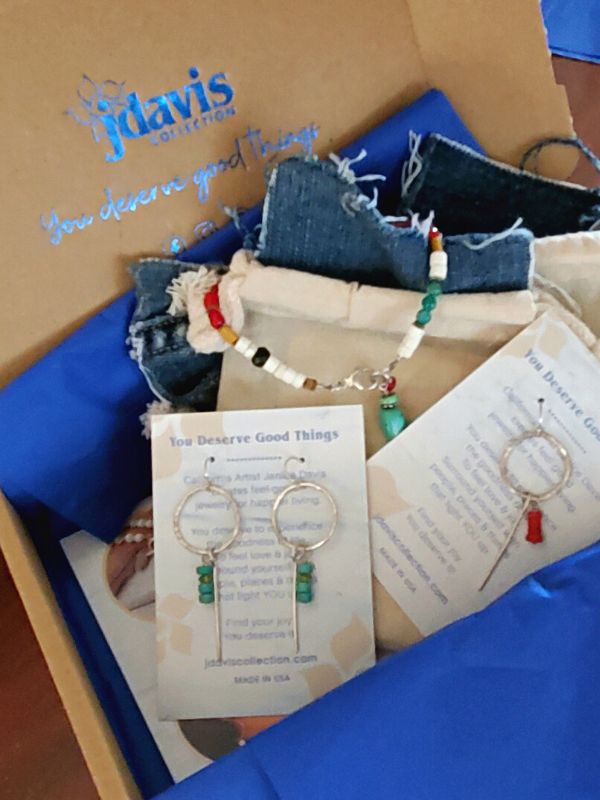 Need a gift idea? Need to mail it? Want it to be very special?
Ive got you covered with my handcrafted earrings, bracelets, necklaces,
anklets, and even bookmarks!
My pieces are handcrafted here in my California studio. Each piece is
made individually and packaged in branded jewlery bags with a story card, and 
a strip of down to earth denim. If you want to mail your package to your gift
recipient I can do that for you as well. Packaged in a branded box with pretty
tissue paper. How easy is that?! 
Jewelry gifts are long lasting, sentimental keepsakes. A special piece of
jewlery always lifts your spirits. And if you want a custom piece I am happy
to make you something as well.