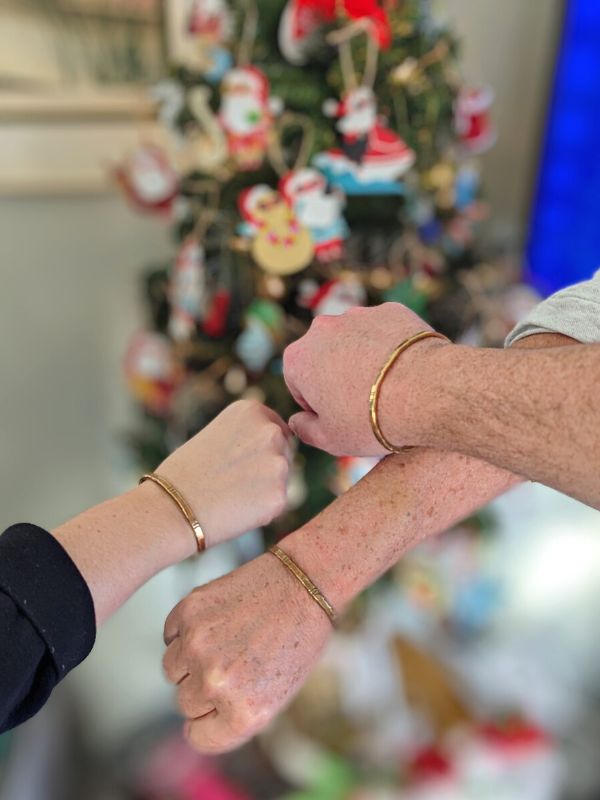 My Lucky Bamboo Cuff bracelets allow for personalization on
on the the inner band. It can be any kind of message that means
offers meaning, love, support or whatever you want it to say.

In this case, the bracelets were made for a wife who lost her
husband. And her two children who sadly lost their father.
These cuffs were made to celebrate and honor this mans life.
The inner band of these cuffs have WWDD which stands for
'what would David/Dad do'
That sentiment is wide enough to cover a range of emotions,
situations and stories. And wew do keep our loved ones
life and legacy alive by contining to talk about them
and share their stories.
The cuffs shown here were made in Bronze meetal. The listing
shows it in copper metal. If you prefer bronze just leave
a note at check out and I'll take care of the rest!
Browse Copper Lucky Bamboo Cuff Bracelet here for more info