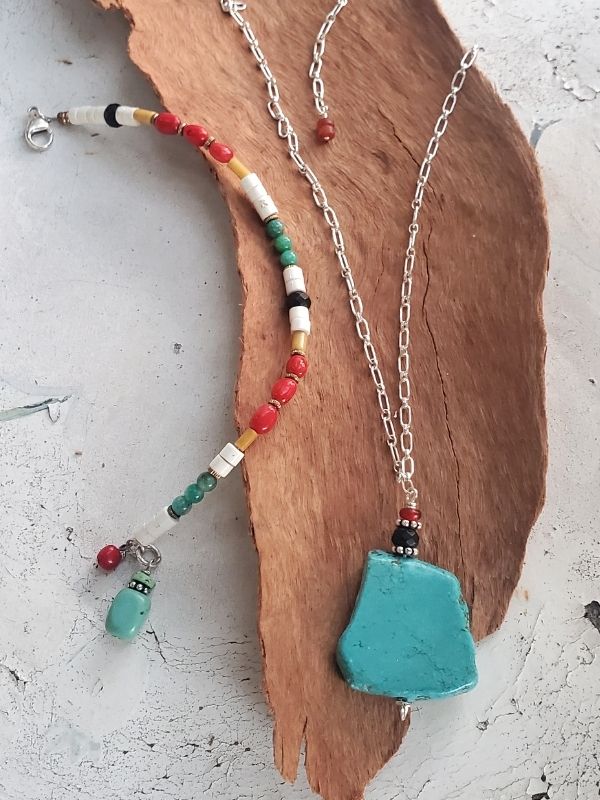 If you are a fan of Southwestern style then you probably are a fan
of turquoise and sterling silver. Like my necklace and bracelet shown here.
Southwestern style typically exhibits crafted objects,
brightly colored woven fabrics, an abundance of terra cotta and clay tile roofs.
But of course in jewelry these colors come from stones both bright
and earthy. These colors used in my necklace and bracelet
are extra good looking when wprn with jeans and boots if you ask me!
But these colors are also striking as can be with any of your all black outfits.
Kind of classy Southwestern. Either way they are timless pieces of jewelry.
Browse my Turquoise Mountain necklace here
Browse my Color Me Happy Bracelet here