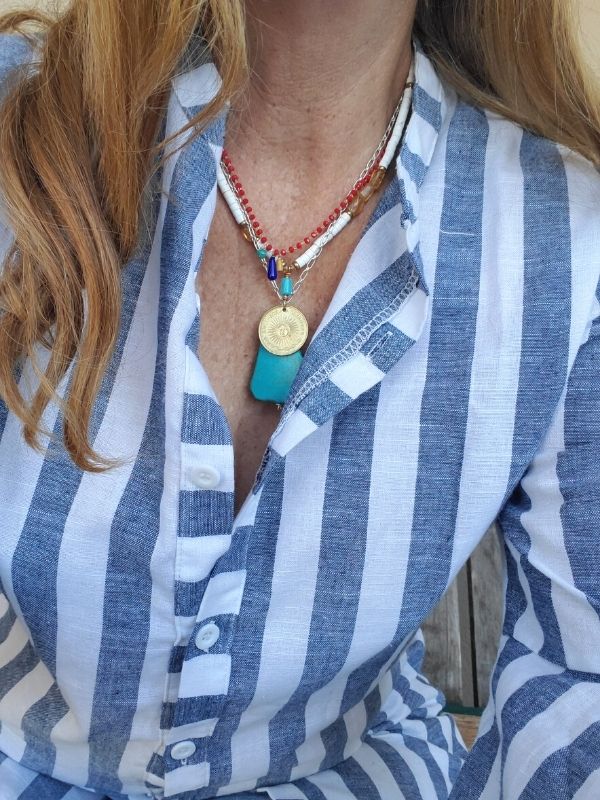 Yes you can layer up your neck with a pile of necklaces that you
might not ordinarily think to put together. Some forms of layering
are very matchy matchy and that can look lovely. But your jewelry 
doesn't have to be a perfect match either. Take a look at these 
three necklaces. The longest one is my Turquoise Mountain necklace.
The middle length necklace is my Argentina coin necklace with white,
yellow and a touch of blue. The shortest is my It's All Good necklace. 
This is a red crystal chain with petite colorful gemstone beads.


Wear them all together and you have a jumble of fun. Colors,
gemstones, chain and an old vintage coin make for a great 
layering set. Give a try. I challenge you to wea3 three necklaces 
from your jewelry box that you normally wouldn't wear together.
Or you can just buy these three!
Feel free to browse