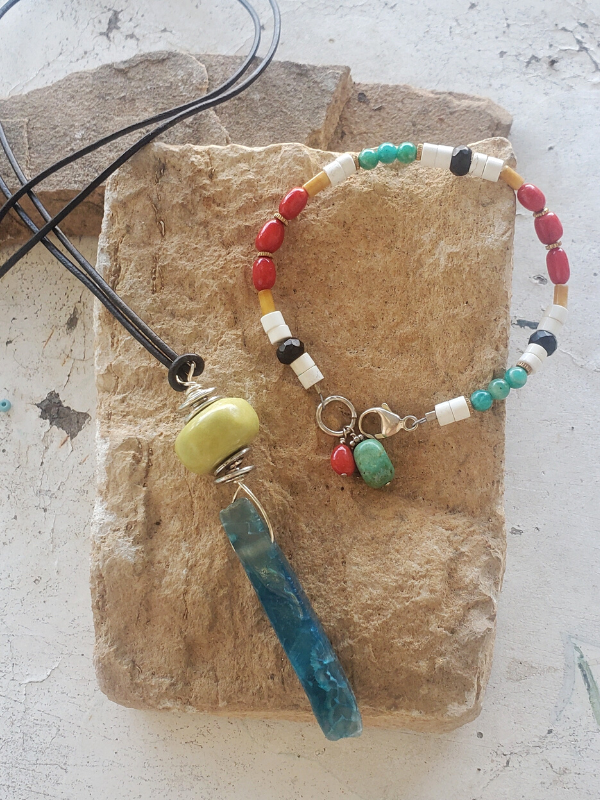 There are all kinds of adventures to be had and this necklace
and bracelet are ready for it. Adventure gear doesn't always
mean hiking boots and backpacks. These pieces are designed 
for life on the go. All that rich color for start brings upbeat
energy for whatver and wherever! Easy to wear while you are
cruising around town, exploring museums or for a weekend
get-away. Earthy style gemstones packed with color are ready 
to hang out with you!


Browse the Verde Belleza Necklace here 
Browse the Color Me Happy Bracelet here