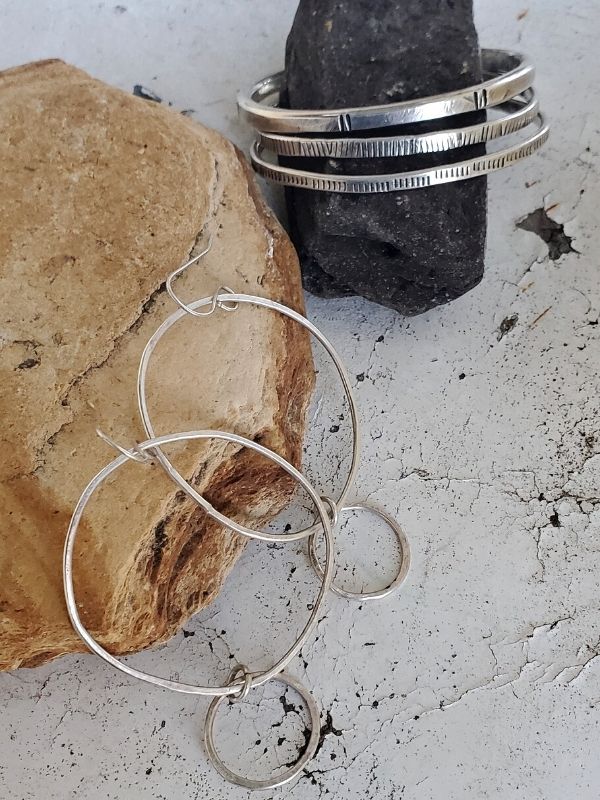 Textures and shapes make for interesting jewelry. Shown here
line texture cuffs and double circle earrings. They compliment 
each other without being too matchy. The bigger spaced lined 
cuff was inspired by a bamboo tree. The close together lined cuffs 
represent your close knit "tribe". I love the mix of these two!
And after all those lines some big circles were in order. I call
these big babies my Hoop de Hoop earrings becuase two hoops 
are better than one, right?! ALL about those circles and lines and
how great they look together. Whether its in textiles or metal.
Browse the Sterling Bamboo Cuff here
Browse the My Tribe Cuffs here
Browse the Hoop de Hoop Earrings here.