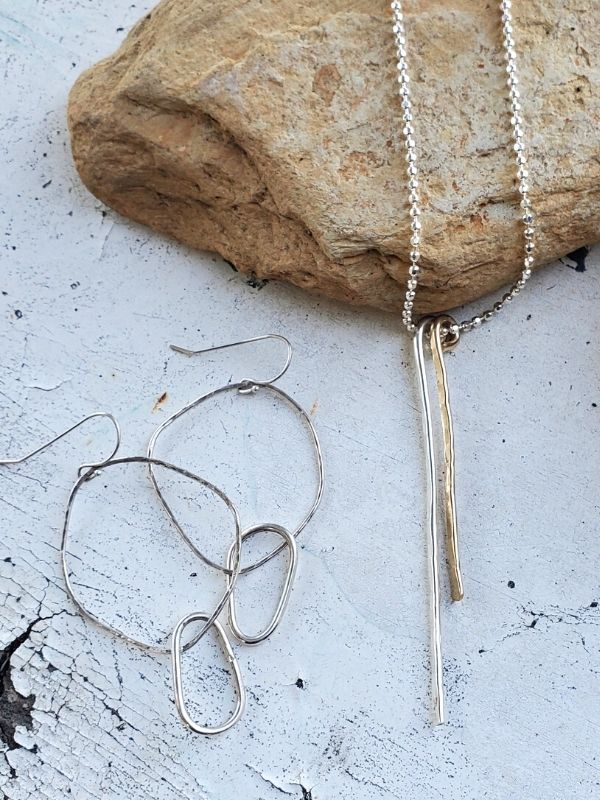 Minimalist jewelry can be worn by people who have a super
simple and clean style. My Silver & Gold Stick necklace with it's
clean lines fits in that category. Organic shapes in jewelry means that
the shapes are irregular and imperfect.  Curved, flowing and unpredictable
like my Live and Let Live earrings. Pairing these two style together works.
it keeps thig more interesting. The overall look will still feel minimalist 
but with a distinctive artissan flair!
Browse my Silver & Gold necklace here
Browse my Live and Let Live earrings here