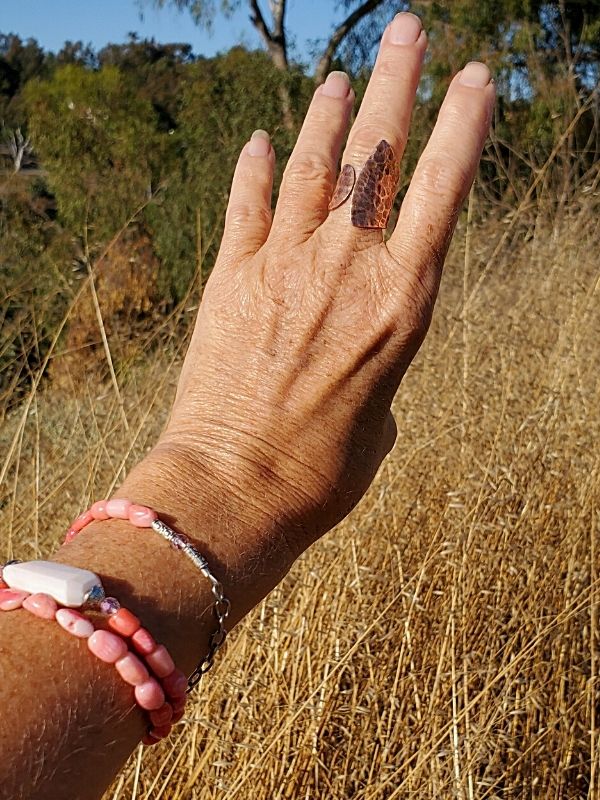 I see pink as a feminine cheerful color. So when out strolling on a trail and passing by this field of
wheat I saw the gorgeous contrast of how my pink bracelet looked with gold and brown earthtones.
It lets you add  some fun color to your Fall wardrobe. 
Even my hammered copper ring blends right in with this unexpected color scheme. A color scheme
that was just staring me in the face! A new way to bring into Fall or just earthtones in general. For
those who haven't been a fan of pink, this might change your mind!
For more details on my Pinkberry bracelet click here
Click here for details on Hammered Copper Ring