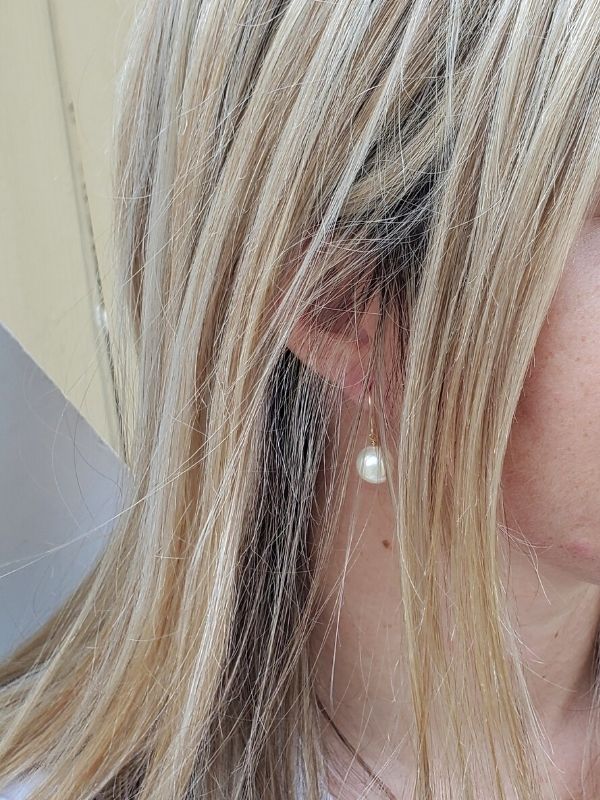 Round, white lustrous classic pearl earrings have been adored
for - ever!! Timless is what they are. Pearls come so many
kinds of designs. But something about these single white pearls.
They drop and dangle just under your ear lobes. Of course you'll see
them if your hair is short or worn up. But seeing these earrings 
playing peek a boo through pretty strands of hair is very sweet.
These pretty earrings would be a perfect jewelry gift to give!