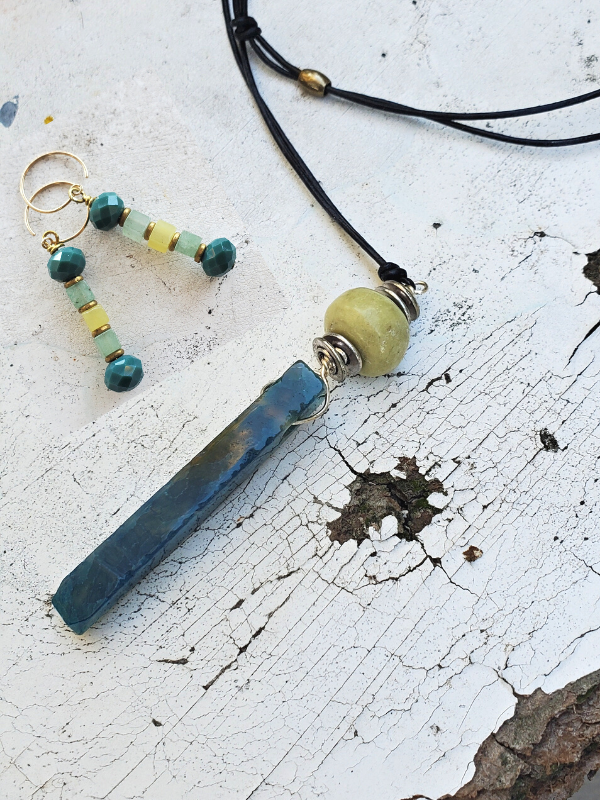 Saint Patricks Day is around the corner. I've got you
covered with my green Verde Belleza necklace AND my
Green on Green earrings. Thats a nice dose of green to keep 
you safe. HaHa. Don't care about getting pinched? Then you can
just enjoy the beautiful colors of green for being just that. 
Green feels like Springtime. Its fresh. Green is good!
Browse my Verde Belleza necklace here
Browse my Green on Green earrings here