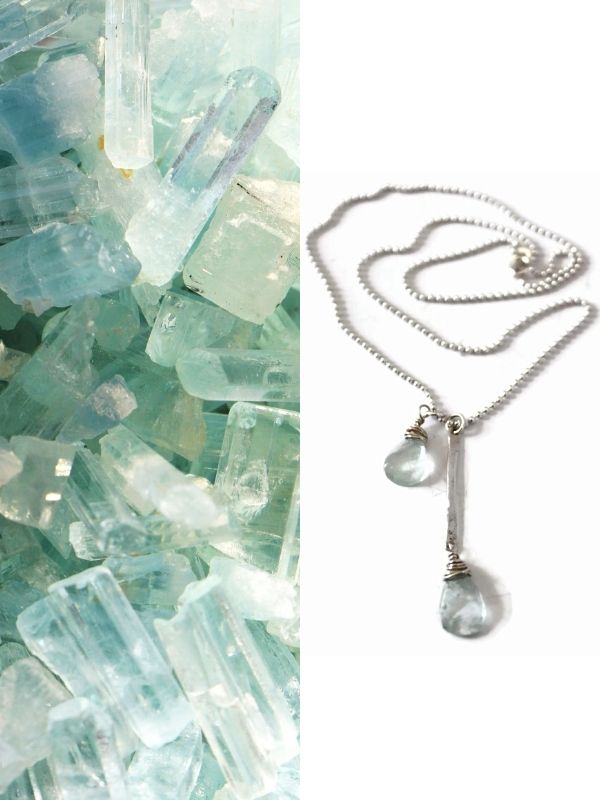 Did you know that these beautiful watery stones are birthstones for the March
babes. These pretty stones range in color from light blue to 
light green. You can see a lot of the varitations in the stones shown on the
left side. My Somthing Blue necklace has aquamarines that are more 
on the light blue side. This stone is known for having calming
energies that reduce stress and quiet the mind. And that's NOT surprising 
at all because you can just feel that by looking at them!


This necklace reminds me of the ocean so even if its not your birthstone
your allowed to have it!!
Browse my Something Blue Necklace here for more details