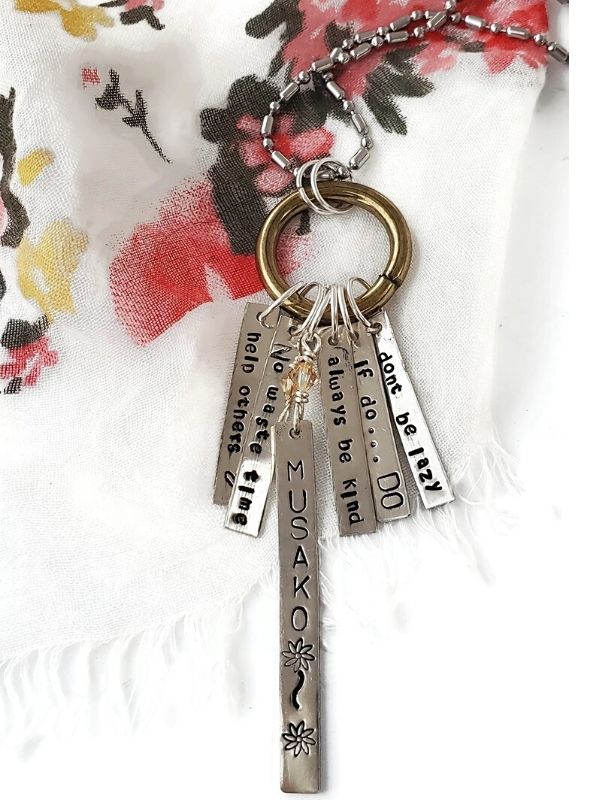 Keeping memories alive for loved ones that have passed is done by continuing to talk
and share stories about that person. What you learned, admired and cherished. This necklace
was made for someone who lost her mother. Her words of wisdom in raising her chidren
have been turned into a necklace. this necklace holds here memories, stories and lessons
that she wanted to pass down. Her words now, more than ever make their mark in the hearts
and lives of her family. 

I named this customizable piece of jewelry Use Your Words necklace. You get to choose
the exact words and how many word tags. This option allowed this piece to become a memorial
necklace. A keepsake treasure to remember the her dear darling mother, Musako.

If you want to consider this a gift to give or just something for yourself browse my 
Use Your Word necklace.
Or you'll find other jewelry that can be personalized in my Personalize it Collection.