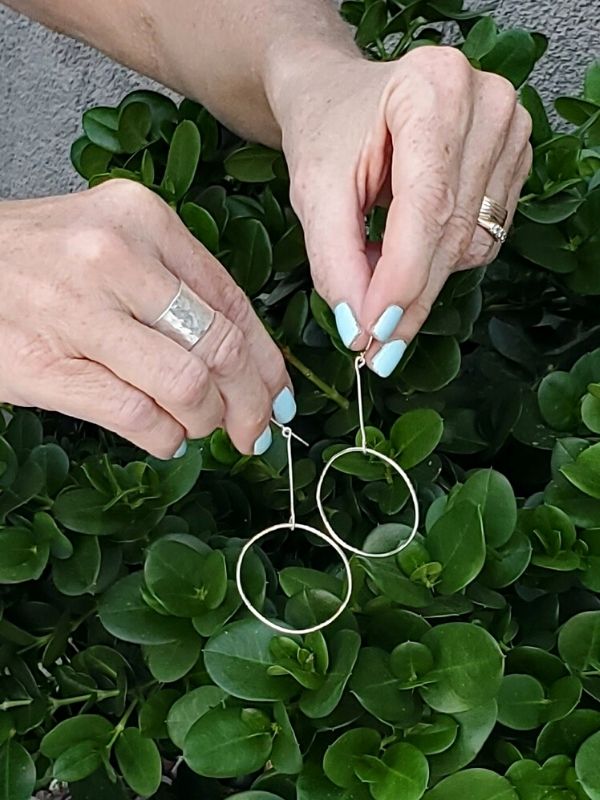 Some of you are all about the silver and some
are all about the gold, right?! Well these silver earrings are
for the silver folks. These cuties SHOW UP when wearing. 
They get compliments right and left. They love showing off
with short haircuts. But they do NOT get lost in long hair.
they are meant foor all your hairstyles.
Browse my Silver Hoop Stick earrings here