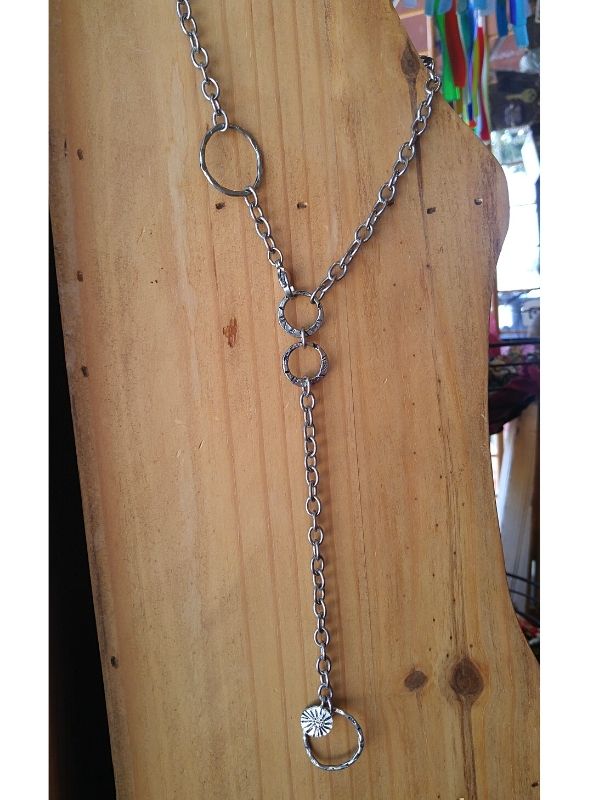 Chain jewelry is all over the place right now! Everything
            from plastic chains to crazy bold colorful chain to your standard
            metal chains like my my Chain Reaction necklace. Since I designed this
            this piece I've noticed that it has been the starter necklace for
            collecting chain jewelry. This aby can be worn a number of ways
            as well. To learn more about this necklace click on the 
            links below.


             Browse the silver Chain Reaction Necklace here
             Broswe the Mixed metal Chain Reaction Necklace here
             Browse the Chain Reaction Bracelet here