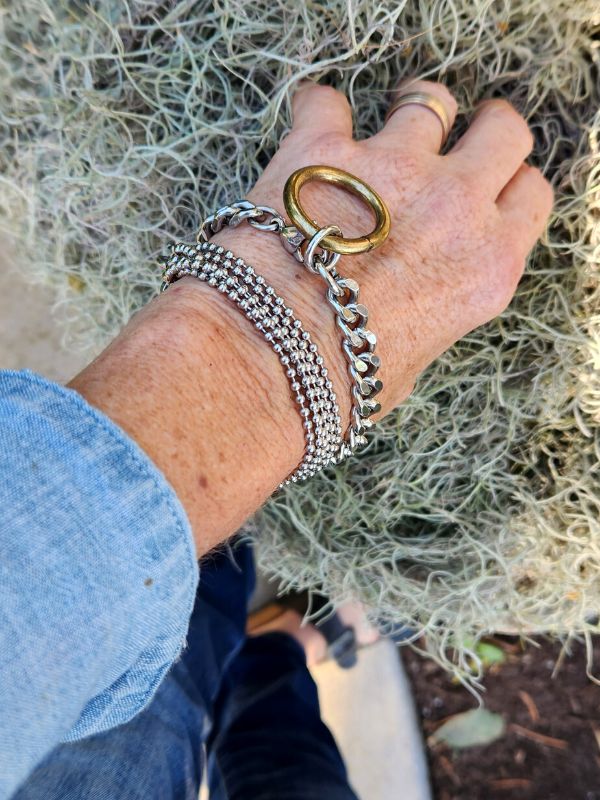 Outdoor stuff, like moving plants around, rearranging patio furniture,
and decorating calls for sturdy jewelry! of course you an wear something
that makes you feel good but avoiding your delicate dainty pieces 
might be a smart idea to consider. Shown here  two hearty bracelets
that can handlle all your outdoor adventures. That wide silver curb
chain braclet is my Oring bracelet thats built to last. Riding shotgun
is the silver layered beadball chain, Joan bracelet. Both are pieces
were made for everyday living. 
For more details, browse the Oring bracelet
For more details, browse the Joan bracelet