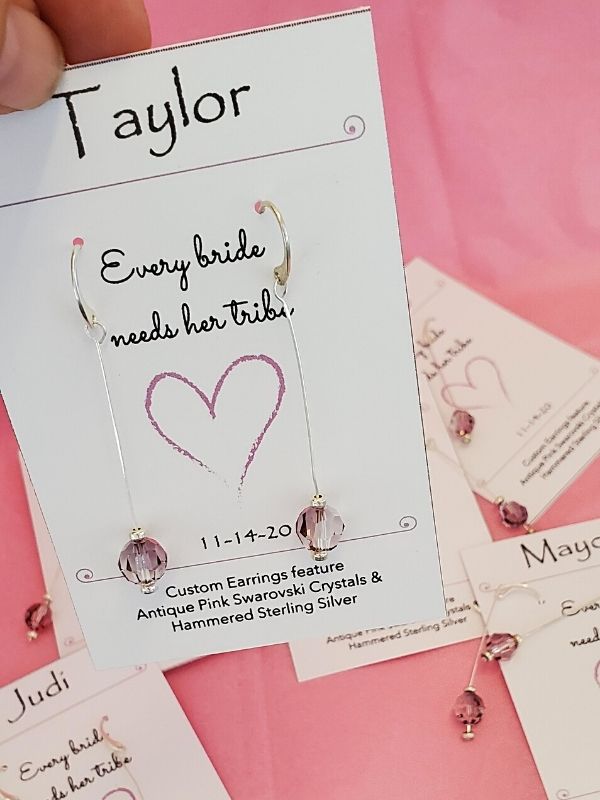 Wedding bells will be ringing for Taylor & Dillon! Every bride needs her tribe. So the Mother of
this bride is treating all to custom earrings to make this special ocasion even more beautiful.
The goal was to create earrings that would be classy simple and elegant. 
After sourcing beads to compliment the mauve-pink dresses I discovered these utterly gorgeous
antique pink Australian Swarovski crystals. They sparkle and shine with beauty and grace.
Very light weight and comfortable for the big event.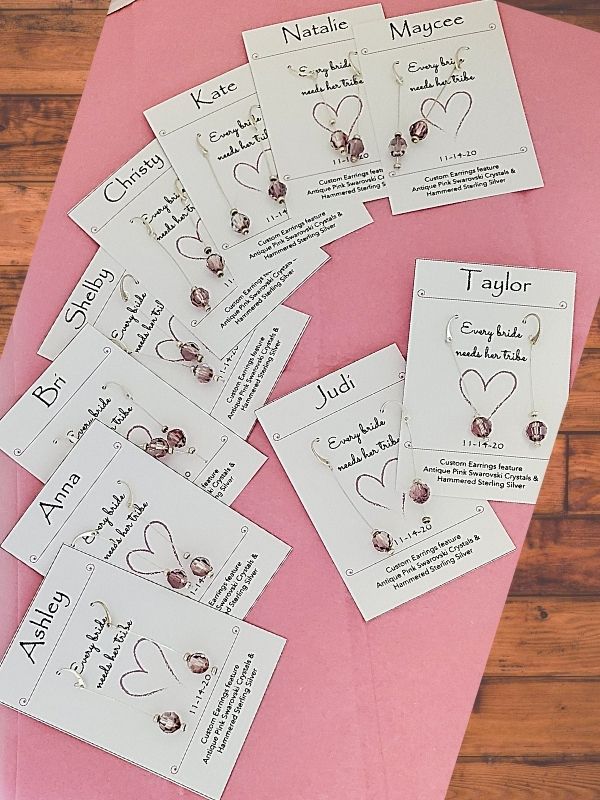 When you opt for a cutom piece of jewelry from me you can alo expect to have a custom card
insert for the special piece, meaning or ocasion. That extra personalization makes such a difference 
when gifting.
My jewelry pouches were then lined with cream colored burlap and pink tissue paper to match the rest.
Typically my jewelry bags come with a piece of fringed denim. But for this custom order they were
persoanlized for this ocasion with cream colored burlap, pink tissue paper and name tags tied with raffia.
If you have a special event, retreat, workshop, or celebration I would love to create something that is
personalized an significant for you. Just shoot me an email sales@jdaviscollection.com