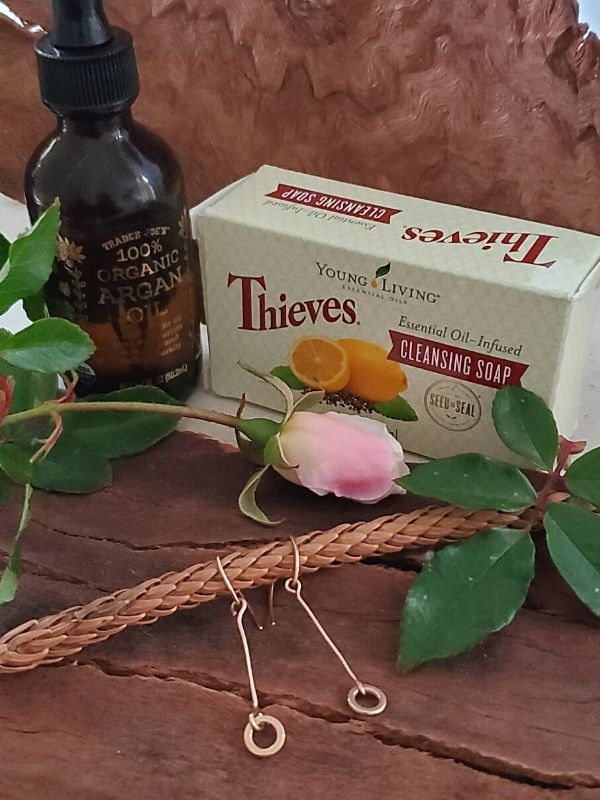 Self care is about taking care of yourself first - then you are better able to help others.
It is most certainly not selfish! We all have different forms of self care. But if
you need a few ideas I've a got a some favorites to share.

My current go-to's include any flowers or greenery picked from my yard. 
Lucky for me I have some roses starting to bloom. And it doesn't cost a thing.
For me a really good soap feels so luxurious. And when it includes
essential oils its even better. I love my Thieves from Young Living. It has a nice
creamy lather and also exfoliates your skin.

My hair gets etra dry during the Winter months and I love the Argan Oil from
Trader Joes. I use it regularly and can't live without it!

And being a jewelry designer I also get excited to wear a new pair of earrings.
It almost feels like a new haircut to me! What I really like about these are the 
simple design and wearability. They are so lightweight and comfortable.
Browse my Wheely Earrings here.
or