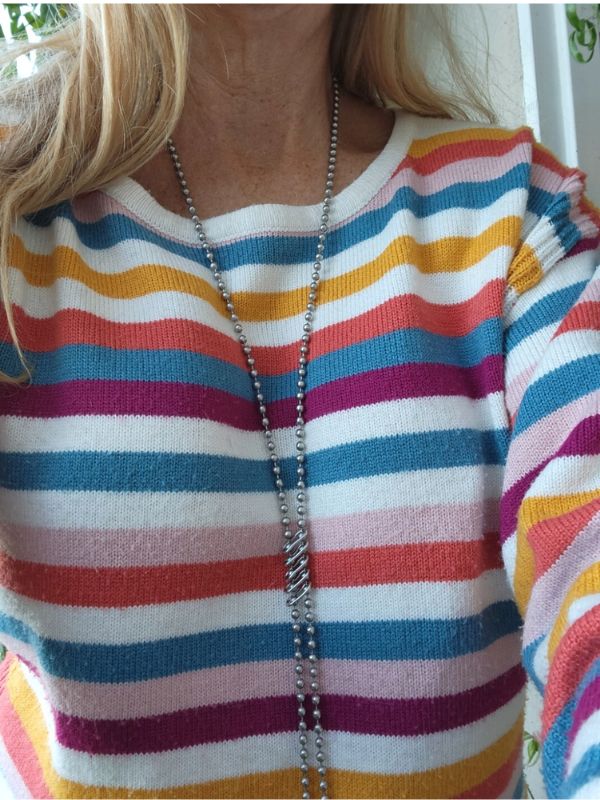 A simple long chain necklace can't be beat. My Chrissie
necklace is a big size bead ball chain necklace with a
cute ladder design. A necklace like this is great when you
aren't sure what kind of necklace works best. You can
wear with a busy printed top or sweater and it won't compete.
Or wear with solid colors for a cool modern look. Its a fun to
touch touch that chain while wearing too! This long size means
its practically a one size fits all!
Browse the Chrissie necklace here