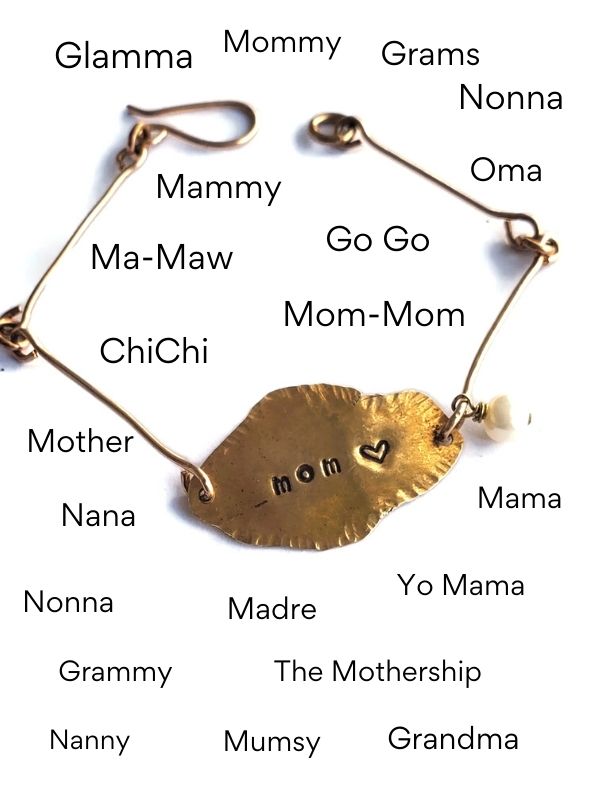 Being able to customize this unique organic bracelet makes 
for a really great gift. With Mother's Day just around the corner you can
gift all the moms and grandmas in your life with this piece! Just think of all
your own special family nick names, inside jokes or just your
special terms of endearment. I included lots of fun ideas to get
your creative juices flowing. but you don't have to choose from
those examples. I can stamp anything your sweet little heart desires!
Browse the My Rock bracelet here for more details